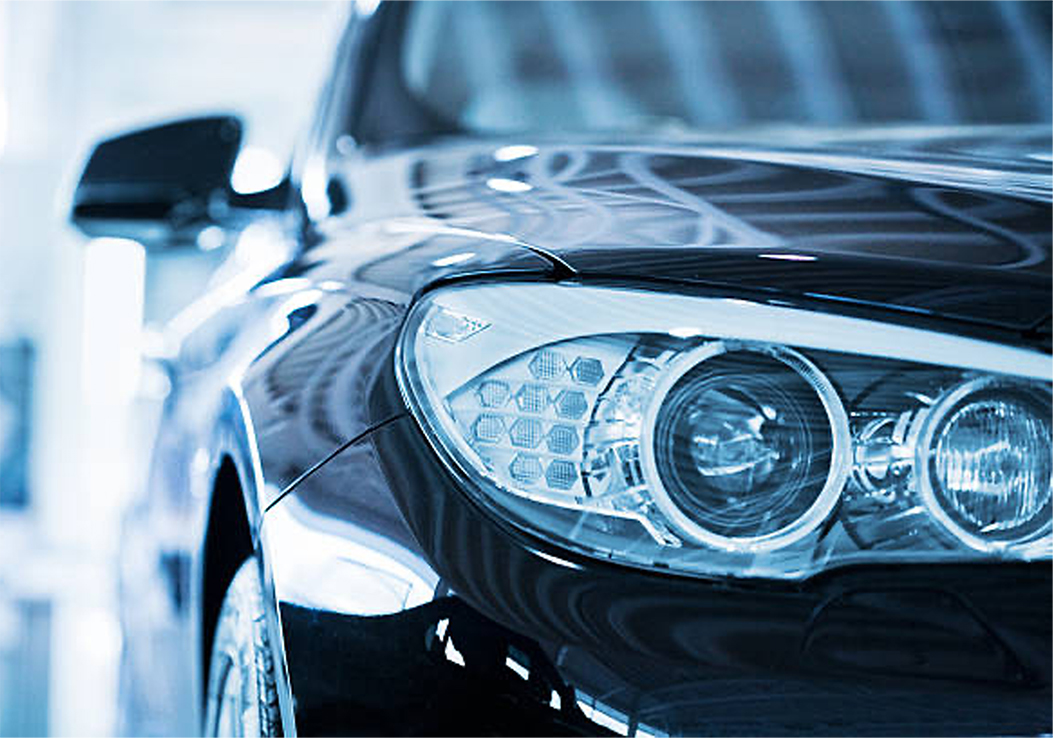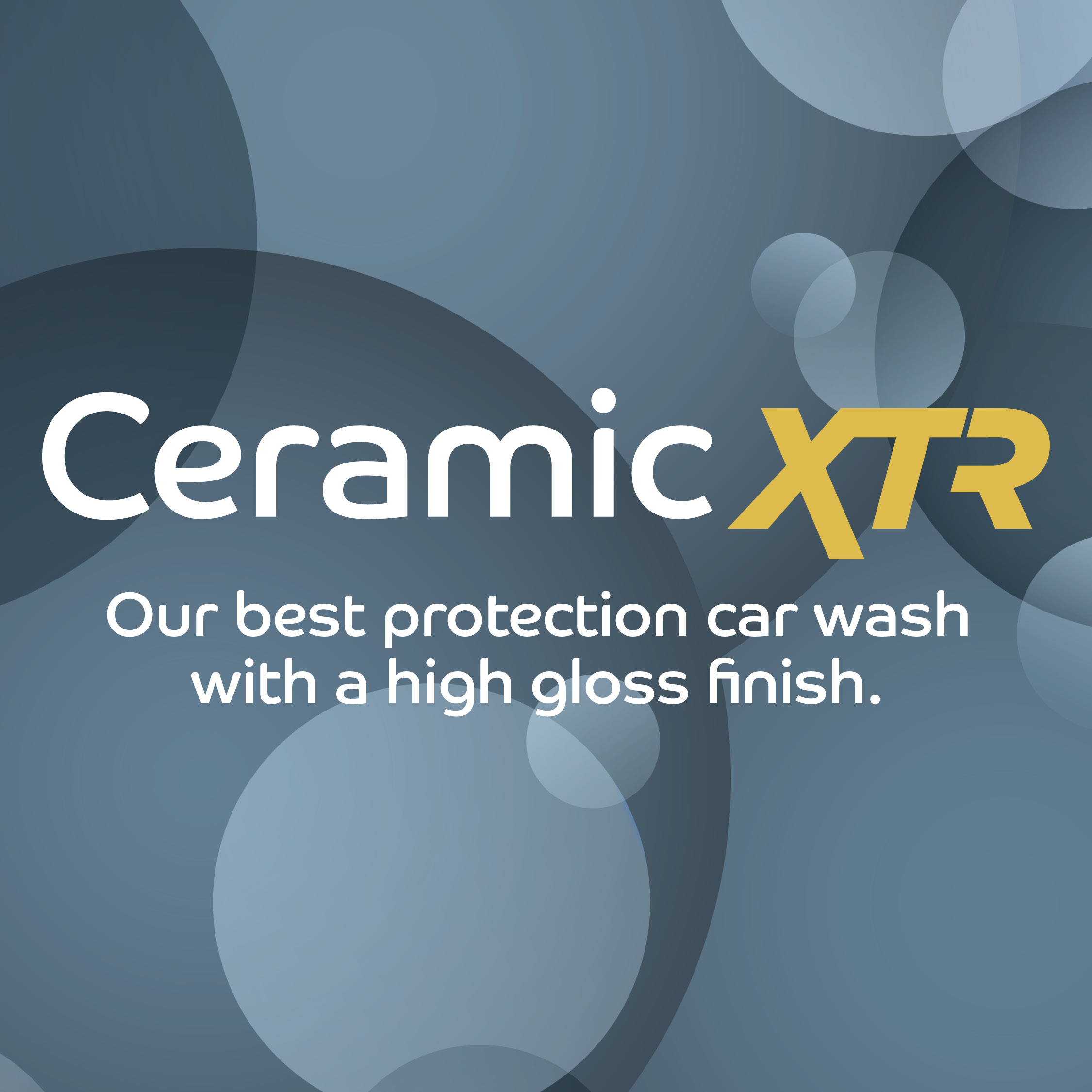 Ceramic XTR is now available in 160 UK locations and 69 locations in Germany - read on to find out your nearest location. 
Developed for people who love their cars, Ceramic XTR has been carefully created using the latest surface technology and innovative ingredients which, in conjunction with our hand made, soft foam brushes, combine to provide a showroom shine and surface protection that lasts.
Ceramic XTR absorbs harmful UV rays, protects against road grime and salt, mud, pollen, acid rain and bird droppings.  Ceramic XTR translucent coating is also guaranteed to work on all vinyl wraps, paint protection films, carbon fibre and powder-coated surfaces.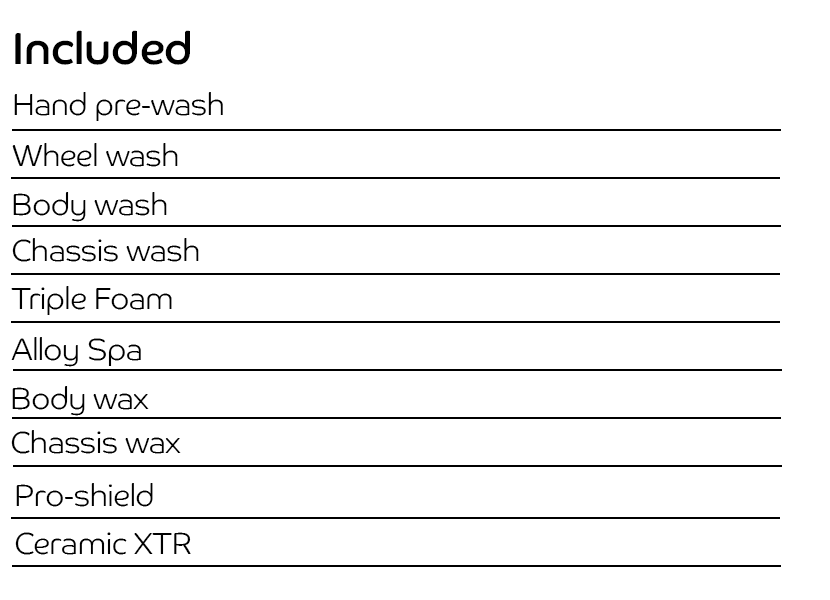 Download our app and save up to 25%
Save time, save money - download the free IMO app
Wash Duration
5 minutes including hand pre-wash
Now available at:
ACCRINGTON
ALDERSHOT
AMERSHAM
ANDOVER
ASHBY DE LA ZOUCH TESCO
BANBURY
BARKING
BARROW-IN-FURNESS, THE STRAND
BARRY
BASILDON
BATLEY
BECKTON ASDA
BECKTON TESCO
BEDFORD SOUTH
BILLINGHAM
BIRKENHEAD CLEVELAND ST
BIRMINGHAM GOLDEN HILLOCK
BLACKPOOL
BOLTON TONGE MOORE RD
BRAINTREE
BRIDGEND
BRIDGWATER
BRIGHOUSE
BRISTOL SPEEDWELL RD
BROADSTAIRS
BURSLEM
BURTON ON TRENT
BURY
BUSHEY
CAERPHILLY
CANNOCK
CANTERBURY
CARDIFF NEWPORT RD
CARLISLE, TESCO
CHELMSFORD
CHESTER TESCO
CHORLEY
CHRISTCHURCH
CORBY
COULBY NEWHAM, TESCO         
COVENTRY
COVENTRY ASDA
CREWE
CWMBRAN
DARTFORD
DONNINGTON
DUNFERMLINE
EASTBOURNE ASDA
EASTLEIGH
ELLESMERE PORT
ELMERS END
ELY TESCO
EXETER
FARNWORTH
FOLKESTONE
GLOUCESTER
GRANTHAM
GREAT YARMOUTH
HAILSHAM
HARTLEPOOL, MARINA WAY
HASTINGS
HAZEL GROVE
HEREFORD
HOUGHTON REGIS
ILFORD
IPSWICH
ISLE OF WIGHT
KIDDERMINSTER
LAKESIDE TESCO
LANCING
LEYLAND (Tesco)
LEICESTER OSWIN RD
LEIGH
LEYTON ASDA
LINCOLN OUTER CIRCLE RD
LONDON COLNEY
LONDON WALTHAMSTOW
LONDONDERRY
LONG EATON ASDA
LONGTON
LPL BOOTLE
LPL PRESCOT RD
LUTON
MANCHESTER BREDBURY
MANCHESTER HYDE
MANCHESTER PENDLEBURY
MANCHESTER SALE MOOR
MARKET HARBOROUGH
MERTHYR TYDFIL
MERTON
MILTON KEYNES ASDA
MILTON KEYNES TESCO
MINWORTH
NEWCASTLE UNDER LYME
NEWMARKET
NEWPORT
NEWPORT
NEWTOWNARDS
NORTHAMPTON
NORTHWICH
NORWICH
NOTT MAPPERLY PLAINS
NUNEATON
OXFORD TESCO
PETERBOROUGH TESCO
PLYMOUTH
PLYMPTON
PLYMSTOCK
PONDERS END TESCO
POOLE CABOT LNE
POOLE RINGWOOD RD
PORTCHESTER
PRESTON (ASDA)
PUDSEY ASDA
QUEENSFERRY (ASDA)
RAINHAM
READING
REDDITCH
REDRUTH
SHIRLEY
SHREWSBURY
SITTINGBOURNE
SOUTHEND
SOUTHPORT
SPELLBROOK
SPONDON
ST AUSTELL
ST HELENS DENTONS GRN LN
STAFFORD
STAFFORD ASDA
STOCKTON-ON-TEES, PORTRACK LN
STOWMARKET TESCO
SWINDON
TAUNTON
TELFORD
TONBRIDGE
TORQUAY
TROWBRIDGE
WALKDEN
WARLEY
WARWICK TESCO
WEDNESBURY
WEDNESFIELD
WELLINGBOROUGH TESCO
WESTON SUPER MARE
WESTON SUPER MARE
WHITSTABLE
WINCHESTER TESCO
WOLV DEANS RD
WORKSOP
WREXHAM
All locations are subject to change.
Download our app and save up to 25%
Save time, save money - download the free IMO app