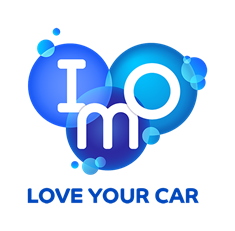 A bit about us: We started washing cars with a bucket of hot soapy water, a sponge and a cloth way back in 1965, we have now grown to become the world's favourite car wash, washing millions of cars a month across Europe and Australia. More people trust us to wash and love their car than any other provider in the world. We are a humble bunch at IMO but thats an achievement we are really proud of.
The world's favourite car wash
What happens at our car washes: Our car wash process is simple, besides our most basic wash programme (designed for a quick wash and go) it includes us jet washing your car, we call that the 'pre wash', this takes care of the stubborn dirt, wheels and the back of the car, we follow this with the 'main event', our tunnel of car-wash-love, where you (with our help) line up your car with the conveyor belt (under your drivers side front wheel), sit back and relax (but its only for three minutes so don't get too comfy) while we do the rest.  We wash your car with hand-made soft foam brushes and only use premium quality wash products followed by drying your car at the end of the tunnel of car-wash-love. For a full body and under chassis wash with various soapy foams, waxes & polymer protections we would recommend you to choose either our 'Triple Foam' or 'Ultra HD' wash programmes but all our other programmes deliver great results but offer a more bespoke service, it all depends on what you and your car need at the time.  We are really good to the environment, but you will have to visit our website to learn more about that. After years of washing cars we have developed the best car wash process possible, we design and build our own car wash tunnels, we call ourselves car wash experts so trust us to love your car as much as you do.
Hand-made soft-foam brushes
We operate with a simple belief, if you look after your car it will look after you so treat it with love. All our operators are all trained to wash and care for your car with love.
Life is better in Triple Foam
Embrace the trip to an IMO car wash location, safe in the knowledge that with one wash, we can make it like new.
Life is a journey best travelled
in a car cleaned with love.